The 2018 Range Rover Sport and 2018 Porsche Cayenne are two of the most sought-after vehicles in the luxury midsize SUV segment. Both of these SUVs come with potent engine options and deliver a confident and engaging driving experience. They also offer a comfortable and pleasant ride with their stylish, plush, and well-equipped cabins. Since they are similar in many ways, it can be difficult to choose between them. However, the decision gets easier after you take a closer look at their differences.
Performance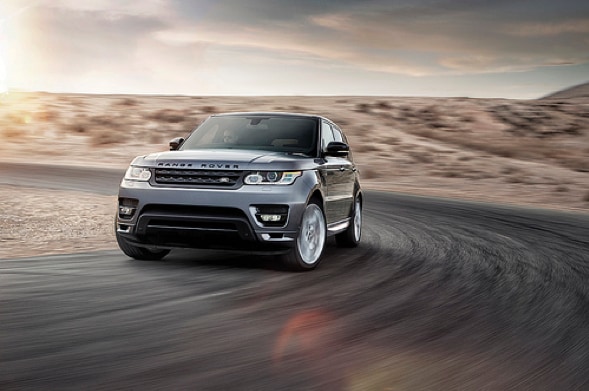 When it comes to power, the 2018 Range Rover Sport has a slight edge over the 2018 Porsche Cayenne. Its most powerful engine, a 5.0-liter supercharged V8, puts out 575 horsepower, while the Porsche's 4.8-liter turbocharged V8 produces 570 horsepower. In addition, the Range Rover Sport's 3.0-liter turbocharged V6 diesel engine generates 148 pound-feet more torque than the Cayenne's standard 3.6-liter V6.
The 2018 Range Rover Sport also delivers a smoother and more composed ride than the Porsche Cayenne, thanks to the air springs in its front and rear suspension. Air springs provide a more compliant ride and help maintain proper ride height. Also, the Range Rover has a longer wheelbase and wider track than the 2018 Porsche Cayenne, resulting in better handling and stability.
If you are an off-road enthusiast, you will find the 2018 Range Rover Sport a better option. This SUV is one of the few midsize luxury SUVs with impressive off-road capabilities. Its 10.9-inch ground clearance and height-leveling suspension enable it to travel over rough terrain with minimal damage. It also has a selectable terrain mode in its four-wheel-drive system to deliver optimal traction on all types of terrain and a transfer case for toggling between low- and high-range gearing.
Luxury & Convenience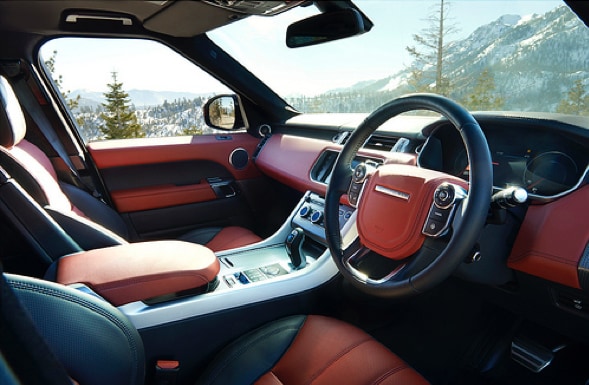 While both the 2018 Range Rover Sport and the 2018 Porsche Cayenne have well-appointed cabins with plenty of high-quality materials, the former is slightly more refined. It features real leather upholstery as standard equipment, while the Porsche Cayenne offers leather-trimmed seats in its base model. Other notable comfort features that are standard in the Range Rover Sport but not the Cayenne include three-zone automatic climate control and heated front seats.
In addition, the Range Rover Sport offers more standard tech features, including a 10-inch infotainment system, USB and Bluetooth connectivity, satellite radio, HD radio, wireless hotspot, and a 13-speaker audio system. The Cayenne, however, comes standard with only a 7-inch display, USB port, and Bluetooth connectivity.
Safety & Security
The 2018 Range Rover Sport has a number of standard driver assistance technologies that are upgrades in the 2018 Cayenne. These features include a rearview camera, forward collision alert, automatic emergency braking, lane departure alert, and front and rear parking sensors.
Although the 2018 Range Rover Sport costs about the same as the 2018 Porsche Cayenne, it has the upper hand in many departments, including performance, fuel efficiency, handling, comfort, technology, and safety. If you are looking for a versatile luxury SUV that can perform well both on and off road, consider taking the Range Rover Sport for a test drive.
Make an Inquiry
Get Directions