If you are planning to buy a luxury compact SUV, then you will probably find yourself weighing two popular options: the 2018 Land Rover Discovery Sport and the 2018 BMW X3. While both of these SUVs offer powerful engines, impressive ride quality, and a comfortable and upscale cabin, they are different in many ways. Basically, the Discovery Sport is an ideal choice for SUV buyers who enjoy driving off the beaten path, while the BMW X3 is a versatile vehicle that performs well in almost every situation. Discover the differences between these two vehicles.
Performance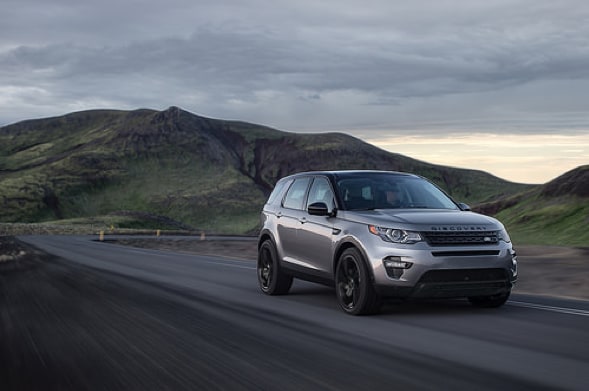 Both the 2018 Land Rover Discovery Sport and 2018 BMW X3 are equipped with a 2.0-liter turbocharged inline-four engine. However, the former comes with a nine-speed automatic transmission, whereas the latter uses an eight-speed transmission. The Discovery Sport gains an edge over its competitor by offering four-wheel drive on its base trim.
If you plan to hit the dirt often or occasionally, then you will be better off driving the Discovery Sport. This SUV is one of the best adventure vehicles in its class, thanks to its excellent off-road features. It has all-terrain progress control to keep you moving forward whether you are on sand, rocks, or ice. In addition, it is fitted with a terrain response system that automatically retunes performance to suit different types of terrain. An adaptive dynamics feature monitors many variables in real time and makes adjustments to enhance handling, traction, control, and comfort.
The BMW X3 is also a capable off-roader with its 8-inch ground clearance and a hill descent control system that keeps it stable when going down steep slopes. Nonetheless, it noticeably lags behind the Discovery Sport in terms of off-road prowess.
Luxury & Convenience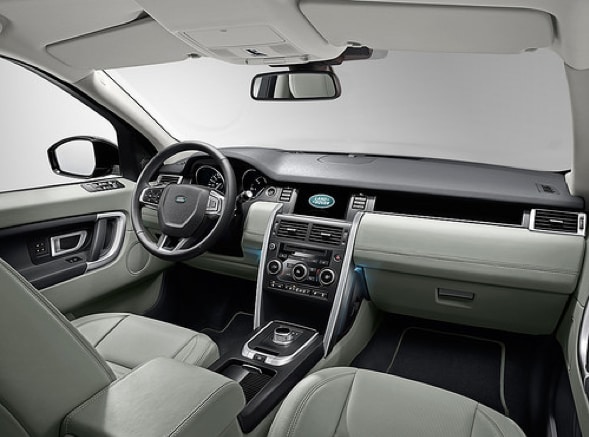 If you travel frequently with a large family or group of friends, then the 2018 Discovery Sport is a better choice. It can accommodate up to seven passengers, while the 2018 BMW X3 can seat only five. In addition, the Land Rover is a great vehicle for road trips, thanks to it generous cargo capacity. Both SUVs offer almost 63 inches of cargo space with their rear seats folded down, but the Discovery Sport gives you 34 cubic feet with the rear seats up. The BMW X3 offers only 28.7 cubic feet.  
The 2018 Discovery Sport also has a number of standard features absent in the base model of the BMW X3. These features include keyless ignition, a 10-speaker audio system, and four USB charging ports. Also, the Discovery Sport's cabin looks distinctive and upscale with partial leather upholstery.
Price
When it comes to price, the 2018 Discovery Sport has a significant advantage over the BMW X3. The Land Rover has a starting MSRP of $37,795 and costs $46,765 when fully loaded. The BMW, however, starts at $42,450 and tops out at $54,300.
When you are choosing between the 2018 Land Rover Discovery Sport and the 2018 BMW X3, take your personal needs and preferences into consideration.
Make an Inquiry
Get Directions