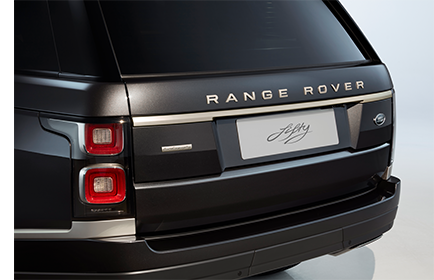 Discover The 50 Year Limited Edition Range Rover at Land Rover North Atlanta
Range Rover is celebrating 50 Years of luxury and all-terrain innovation with an exclusive new 50-Year Limited Edition Range Rover. This special model Range Rover is limited to 1,970 units globally, commemorating the 1970 birth year of the iconic Range Rover.
Renowned for being the most desirable SUV in the world, Range Rover has combined peerless design and supreme all-terrain capability with sophisticated refinement and luxury for a half-century. The 1970 Range Rover was the original luxury 4x4 when it made its global debut 50 years ago, creating a benchmark for design, refinement and engineering innovation that remains today. 
The original luxury 4x4 Range Rover has evolved into one of the world's most desirable families of SUVs, including the Range Rover Evoquea, the Range Rover Velar and the Range Rover Sport. The new 50 Year Limited Range Rover will feature three heritage color options from  Land Rover Special Vehicle Operations.
Experience for yourself the Evolution of the Range Rover...